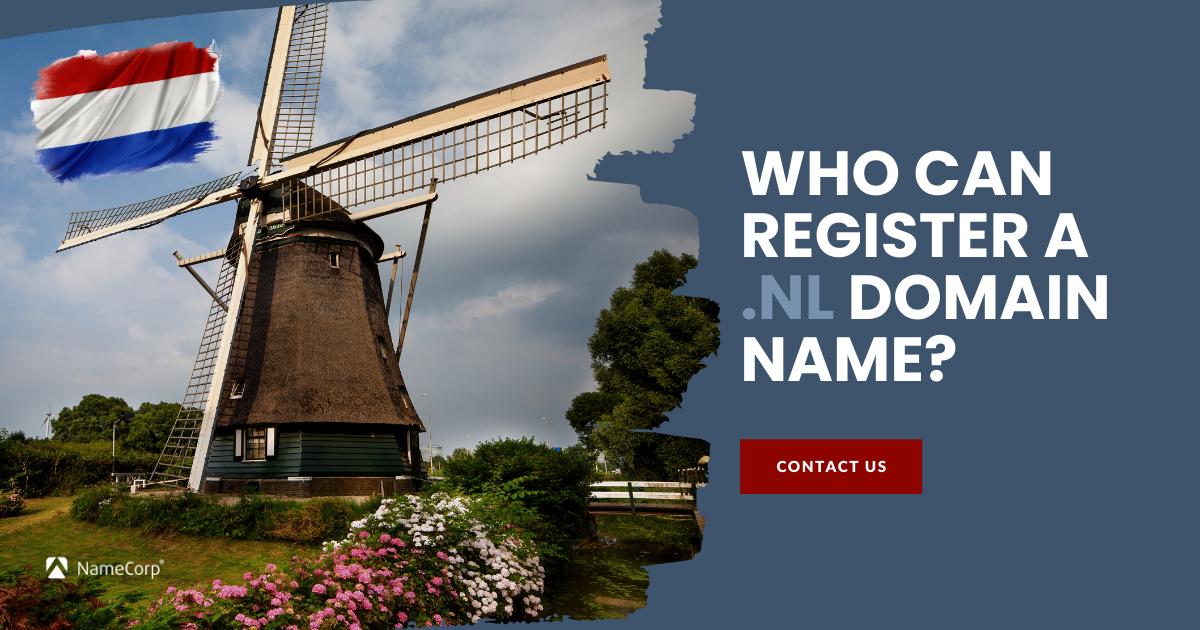 The .NL domain name extension is The Netherlands ccTLD – country code Top-Level Domain.
This extension is administered by the Dutch registry SIDN and is unrestricted – meaning anyone can register a .NL domain name.
Country specific domain extensions typically offer a level of local trust very few other extensions can compete with. According to SIDN's website, 80% prefer to click on a .nl domain name. If you have ever been to The Netherlands this statistic is not surprising since .NL domains are advertised everywhere.
The Dutch Registry SIDN also plays a large role in giving back to the Netherlands community with the SIDN Fund. This fund provides money for projects which strengthen or innovate Internet usage. You can learn more about the SIDN fund here.
Who can register a . NL domain name?
Anyone can register a . NL domain but remember that it's always important to read the terms and conditions of ccTLD's. In .NL's case, one noteworthy term is:
"An applicant based outside the Netherlands has to accept that our office address may lawfully be used for the receipt of writs and other formal documents relating to the registration or the .nl domain name served on the registrant…"
The full terms and conditions for .NL domain names can be found on SIDN's website.
Talk to NameCorp® today about acquiring or adding a .NL domain name to your portfolio.