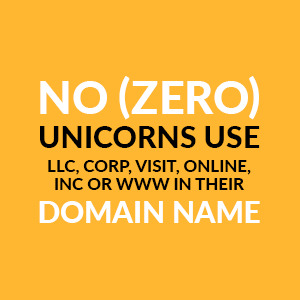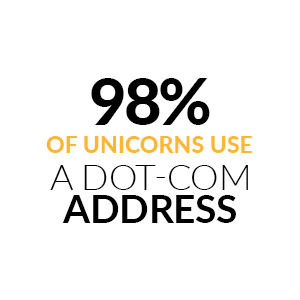 Source: NameCorp® analysis of primary domain names used by Fortune's 2016 Unicorn List published January 19, 2016
Brands Upgrade All The Time.
These are just a few of the companies that have upgraded their domain name.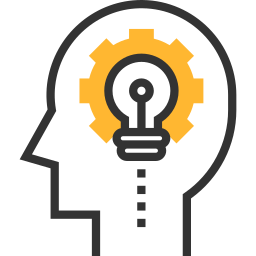 UberCab had no chance of ever becoming a verb.
Imagine if Amazon was called AmazonBooks?
Does your domain name match what people call your company?
How many times do you have to repeat your email address?
How often do you have to spell your domain name out?
Great Reads And No, We Didn't Write All Of These.

A 20-year battle between Nissan Motor Corporation and a man named Mr. Uzi Nissan. A truly worthy read for trademark lawyers, naming experts, founders and more.
What is the cost to NOT owning Nissan.com?
… On Page 26 of the opening brief, Nissan said it best:
Nissan Motor's Internet Strategy Manager, Merril Davis, puts it in a firm-wide memorandum distributed in 1999, 'our current proliferation of regional websites and URL's creates confusion for customers and fragments [the] Nissan and Infiniti brands.