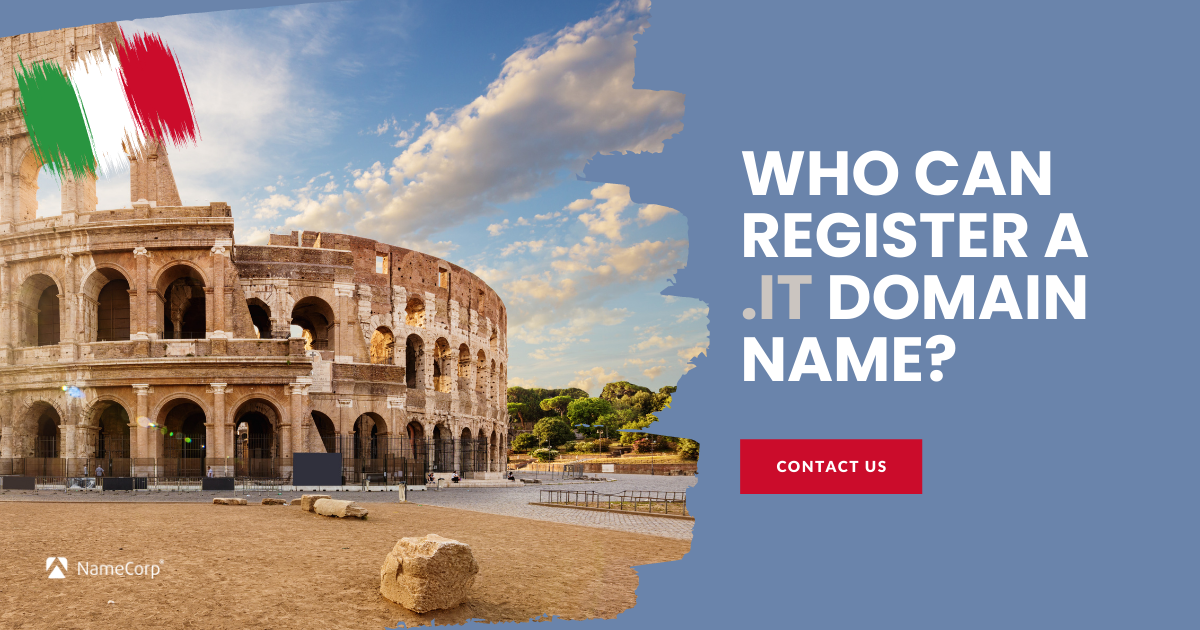 The .IT domain name extension (a ccTLD – country code Top Level Domain) is for Italy.
It is also one of the few ccTLD's which corresponds with a popular acronym – IT for Information Technology.
Unfortunately, this domain name extension has registration restrictions otherwise we expect it would be used much wider for it's relationship to Information Technology.
On the other hand, many Italian companies have been able to get their desired domain name because of such restrictions and that is very often the primary reason such restrictions exist.
Anyone interested in registering a .IT domain name must be:
a person(s) who have citizenship, residence or a registered office in the countries of the European Economic Area (EEA), the Vatican, the Republic of San Marino, and Switzerland.
Various domain name registrars offer proxy services for .IT domain names so there is often an easy workaround to secure one.
Talk to us today about acquiring the perfect .IT domain name for your brand.