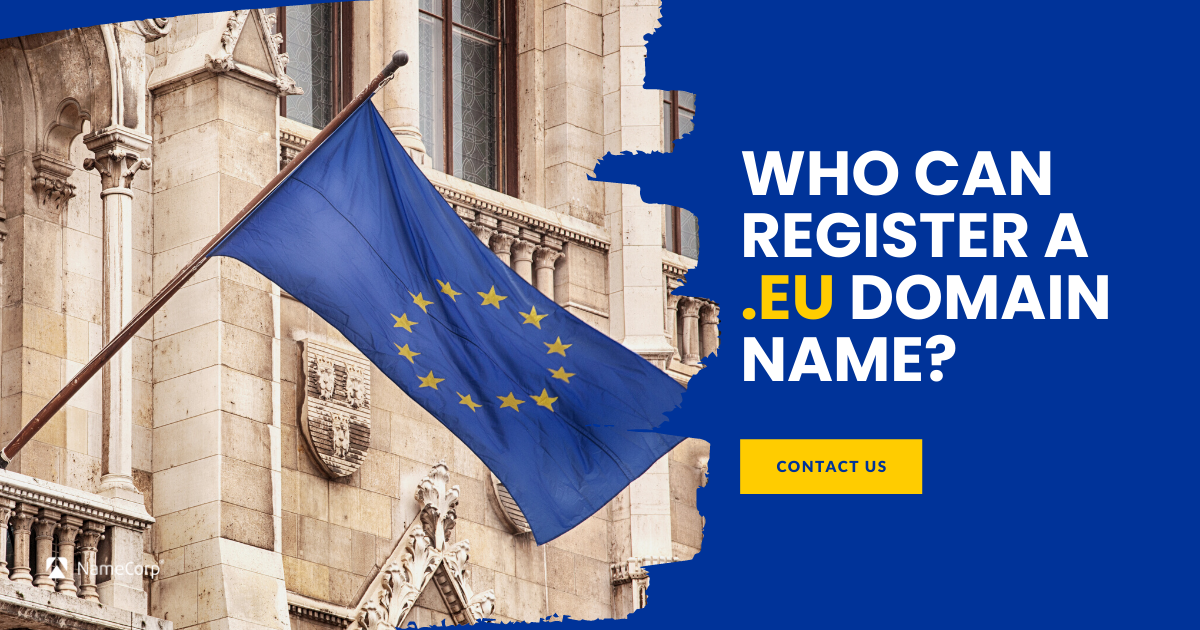 The European Union was founded on November 1, 1993 by Belgium, France, Germany, Italy, Luxembourg and the Netherlands. Today, 27 countries are now members across Europe.
Most of these member countries had a ccTLD before joining the EU. Others gained a ccTLD by a change in the country's name (such as Montenegro, resulting from a breakup of Yugoslavia) or other factor.
Discussions around a specific URL for the EU started in 1999 and, six years later (2005), the .EU extension was launched.
The .EU extension has registration restrictions (see EURID) – limiting applicants to those with connection to a European Union member country. Such registration requirements include:
an EU citizen, independently of their place of residence;
a natural person who is not an EU citizen and who is a resident of a Member State;
an undertaking that is established in the EU; or
an organization that is established in the EU, without prejudice to the application of national law.
On the surface, .EU domains sound like they should be widely used but in practice a lot less are used than many hoped for. The initial launch was even criticized by Bob Parsons (of GoDaddy fame) for an atmosphere that allowed hijacking of the .EU landrush by phantom companies.
However, the bigger issue for more widespread adoption is that maybe .EU is essentially stuck as a third place contestant in a game which often has only one winner. Most European companies already use the local ccTLD and/or .COM and most businesses really only need one primary domain.
Talk to us today about acquiring the perfect domain name for your brand.