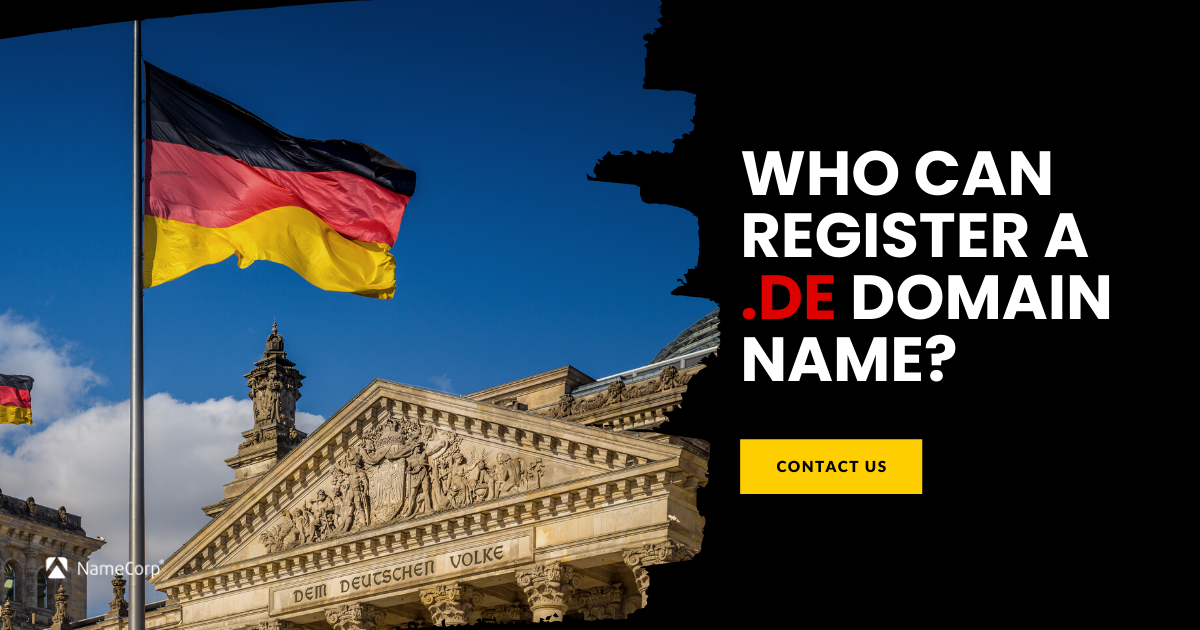 Germany's .DE is the 3rd most popular ccTLD (country code Top Level Domain) with respect to total domains registered.
The only other ccTLD's which have more registered domains are .CN (China) and, believe it or not, .TK – for Tokelau, a territory of New Zealand*.
The .DE domain name registry is managed by DENIC – a combination of DE for Germany and NIC for Network Information Center. NIC is a very common term in the world of domain names and a fun fact is the very first domain name registered for any extension is always nic.___
In order to register a .DE domain name you don't necessarily need a German address but you must be able to provide an authorized contact (located in Germany) who can receive documents on your behalf if requested. And this information must be provided within 2 weeks upon request.
Where to Register a .DE domain name?
Most of the bigger domain name registrars allow registration of .DE domain names. Some even offer proxy services to act as a local contact.
Talk to us today about acquiring a .DE domain name for your brand.