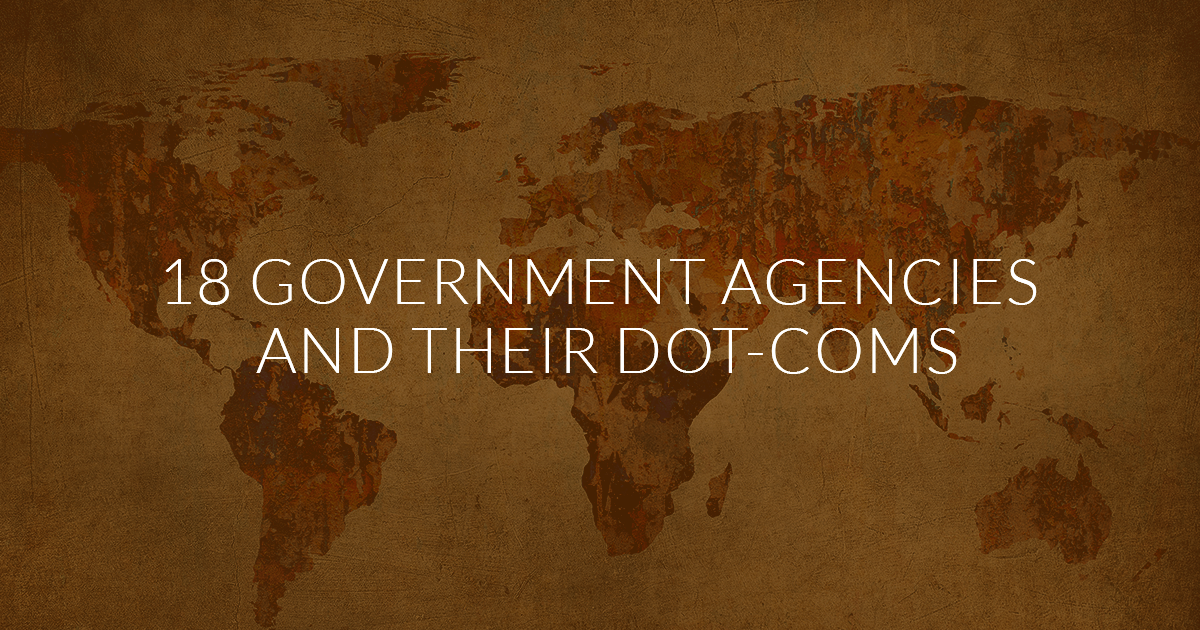 Follow Alan Dunn on Twitter
National Security is one of the greatest expenditures globally. According to The Washington Post, the United States alone has a "black budget" of $52.6 billion, with the CIA and NSA enjoying 48% of those funds. Israel's Mossad is reported to have a $2 billion annual budget and other countries surely have similar ones.
Human intelligence operations, the oldest method for collecting information, account for $3.6 billion of the United States' black budget, with informants often paid thousands to millions of dollars in fees.
These budgets should not surprise anybody. However, the failure to spend a small fraction of them on "logical" purchases should.
Monitoring messages is something of high value to any government. The NSA reportedly collects over 200 million text messages a day for analysis, according to The Guardian, and based on data leaked by Edward Snowden.
Then there's the fallout for individuals and companies when a leak or scandal happens. Take, for example, Hillary Clinton's email scandal, multiple politicians destroyed by "secret" text messages, the massive leak of Sony emails and more.
NameCorp™ analyzed emails from a generic dot-com domain over a 30-day period and were surprised at the results. On a low-traffic, non-government-related domain name, there were almost 100 emails of significance emailed to the wrong company, including loan contracts, bank statements, fully executed contracts, personal information and more.
So what happens when you are a National Security or Government Agency with a billion-dollar budget?
You would think purchasing the most obvious domain name for the agency makes sense — for security purposes. But you would be wrong.
Let's Start with North America
The Federal Bureau of Investigation (FBI)
According to Vice, the FBI wants $38 million more to buy encryption-breaking technology for a variety of vague reasons. Understandable of course, so naturally someone must have purchased FBI.com for the Bureau.
No. FBI.com is owned by DigiMedia.com, L.P. — The same people who own Recipes.com, PeopleFinder.com, Judo.com, etc.
Official Site — fbi.gov
The National Security Agency (NSA)
The NSA has the second-largest piece of the black budget mentioned above. What happens if you send a security tip to someone@nsa.com? You probably won't get a reply.
NSA.com is owned by a company called DV8 Media (UK) LTD. and the domain name is home to the Neptune Shipping Agency which doesn't seem like they're in the spy business. Wait, it almost sounds like the perfect cover.
Official Site — nsa.gov
The Central Intelligence Agency (CIA)
If you are going to apply to the Central Intelligence Agency, then emailing someone@cia.com will not get you very far. In fact, the email will end up in Canada, sent to a company called CyberSurf Corp. Maybe this is all a test of your IQ.
Official Site — cia.gov
National Aeronautics and Space Administration (NASA)
Interested in space? You won't find a space shuttle by visiting Nasa.com. The domain Nasa.com is forwarded to a subdomain of Jerusalem.com and offers a pretty standard ad-supported search box, registered to a Mrs. Jello, Inc. — not of Bill Cosby relation.
Official Site — nasa.gov
Defense Intelligence Agency (DIA)
This is a government division "Committed to Excellence in Defense of the Nation." One quick visit to DIA.com will quickly make you think the agency has shut down. But then a review of the WHOIS — Design Institute of America, Inc. — will remind you that you are probably not at the right place.
Official Site — dia.mil
Department of Defense (DOD)
How many people do you think email someone@dod.com or someone@defense.com every day?
Take a look at this organizational chart — I'm going to bet more than one. Luckily for the department, defense.com is marked for sale. And for those part-time rockers at state, one visit to DOD.com introduces "the triumphant return of the original boutique synthesizer pedal".
The slogan, "Reborn to Be Wild" is likely not state-approved.
Official Site — defense.gov

Moving to Israel
The Mossad (Institute for Intelligence and Special Operations)
Being part of Israel's highly respected intelligence division, The Mossad, is a dream for many. But one visit to mossad.com and you may question everything you know.

According to the domain name's page, you can purchase Mossad.com for $29,995. Surely that price is worth paying just to put @mossad.com on your business card.
Official Site — mossad.gov.il
China
Chinese Ministry of State Security (MSS)
China's fascination with domain names has increased exponentially in the past few years, with many of the world's largest sales coming from Chinese buyers purchasing domains like We.com ($8 million), 360.com ($17 million) and more.
So where is the Chinese Ministry of State Security's (MSS) website?
Good question. We checked MSS.cn, which goes to Morning Snow Studio, and MSS.com is a page advertising Math, Science and Social Studies. Still searching for the real one.
Official Site — good question
Russia
Komitet Gosudarstvennoy Bezopasnosti (KGB)
The KGB is legendary, with its initials evoking many emotions around the world, but "Ask Me Anything" isn't one of them.
KGB.com is owned by a privately held New York company. According to their website, KGB "extended the brand to the Web with the launch of kgbanswers.com, a site where users can search the vast KGB database of questions and answers, or ask their own question directly to a KGB Special Agent."
Probably not the 007 you're looking for, but they certainly have a wordsmith on staff.
Official Site — the KGB has been rebranded to the FSB (Federal Security Service) so let's check them out.
Federal Security Service (FSB)
Who said America-Russia relations were dead? Time, Inc. owns FSB.com and forwards the domain name to Fortune.com .. not home to Putin's personal blog.
Official Site — fsb.ru

The United Kingdom
Military Intelligence, Section 5 (Mi5)
The UK is home to James Bond, so surely these agents know a thing or two about marketing.
Mi5.co.uk does not resolve, but is registered to a UK company, Enterfirst Limited, based in London. The .uk version is not registered (Mi5.uk) and visiting Mi5.com leads us full circle, back to one of the reasons that agencies should consider buying the .com version of their domain — defensive purposes.
It may be time to engage the marketing team behind Bond for a little help here.
Official Site — mi5.gov.uk
Germany
Bundesnachrichtendienst (Federal Intelligence Service)
The Bundesnachrichtendienst (Federal Intelligence Service) is the foreign intelligence agency of Germany, with an estimated annual budget (2015) of € 615 million. It is commonly referred to as the BND, and is one of the leaders in global intelligence. However, if you visit BND.com, a visitor will find Breaking News for Belleville, Illinois. On our visit, they were announcing a new German restaurant and brewery under construction, so maybe they are related after all.
Good news is a Henri Vogel from Germany has registered Bundesnachrichtendienst.com and has the domain forwarded to the BND's official site. Bad news is we don't know if Henri is a spy or someone who just registered the domain name for fun.
Official Site — bnd.de
Australia
Australia Secret Intelligence Service (ASIS)
The ASIS was established on May 13, 1952, to "protect and promote Australia's vital interests through the provision of unique foreign intelligence services as directed by Government." However, if you want to apply, it's probably best not to visit ASIS.com, unless you want a reminder of what the Internet looked like in 1989.
Official Site — asis.gov.au

Other Notables
Internal Revenue Service (IRS)
IRS.com is owned by public company Remark Media (NASDAQ: MARK), and is basically a comprehensive site leading people to use E-file.com. Remark Media also owns Vegas.com, Banks.com and Bikini.com.
Official Site — irs.gov
Healthcare.com
According to Bloomberg, the government has spent $2 billion on Healthcare.gov. Some of that money might have been better spent limiting the confusion caused by not owning the dot-com version of the domain name. Healthcare.com is self-described as "a privately-held internet start-up for healthcare consumers." They have Obama to thank for marketing.
Official Site — healthcare.gov
Medicaid
Who better to own the domain name Medicaid.com than a private health insurance company?
One visit to Medicaid.com and you will find a wealth of information about Medicaid and, of course, a great option to choose from many of United Healthcare's plans. Talk about choices.
Official Site –medicaid.gov
United States and Patent Trademark Office (USPTO)
Our favorite. A visit to the dot-com version of the United States Patent and Trademark Office and you will see nothing but sponsored links for ads relating to Trademark Search, Patent Ideas and more. Even the government office in charge of issuing trademarks has a lot to learn about efficiency.
Official Site — uspto.gov
United States Postal Service (USPS)
Finally, a winner. USPS acquired the domain name USPS.com more than 15 years ago. According to Wikipedia, "The USPS is often mistaken for a government-owned corporation because it operates much like a business, but as noted above, it is legally defined as an 'independent establishment of the executive branch of the Government of the United States.' Maybe this is the key to winning here.
Official Site — usps.com

Learning from the Private Sector
You may read this article and immediately say, "wow, look at all the cyber-squatters," but you would be wrong.
How many people have the initials FBI?
How many companies have the acronym CIA?
The word Healthcare is pretty generic — How could one ever say the government should own the .com?
How about the word Medicaid?
It sounds like a government term — one the government should surely own. But wait…
The United States Patent and Trademark Office has 22 trademarks which include the word "Medicaid" with a LIVE status.
These trademarks include: "The Medicaid Experts" registered to a Financial Planning Company in Florida, "Medicaid University" to Brokers Choice of America, Inc. and "Medicaid Direct" to Centris Group LLC in New York.
The government clearly is not concerned about having the exclusive right to this so why should the people?
Ownership rights of domain names are not as clear as you may think. For almost every one person claiming they should own a domain, there are possibly dozens lined up to say they should also — especially for acronyms that can stand for almost anything.
Private and public companies around the world, such as Salesforce, Microsoft, Facebook, WeChat and more, spend tens of millions annually on domain names. Some are upgrades, some are brand protection and some are vanity. But at the very core, these investments are made to secure stronger brands and protect the security and financial investments of the company.
National security is a much bigger reason than any profit or brand protection goal to secure the most obvious dot-com domain.
The world has seen leaks and scandals before, and will again. From Edward Snowden to WikiLeaks. From the Panama Papers to Hilary Clinton. How all of these happened are different, but one can bet another will happen.
The next one may not even be intentional. It may just be from somebody doing what humans do, and that is email the dot-com version of the expected domain name.
Maybe it's time for Global Intelligence to take a lead from the private sector and invest in a few domains.
— — — — — — — — — — — — — — — — — — — — —
Follow Alan Dunn on Twitter